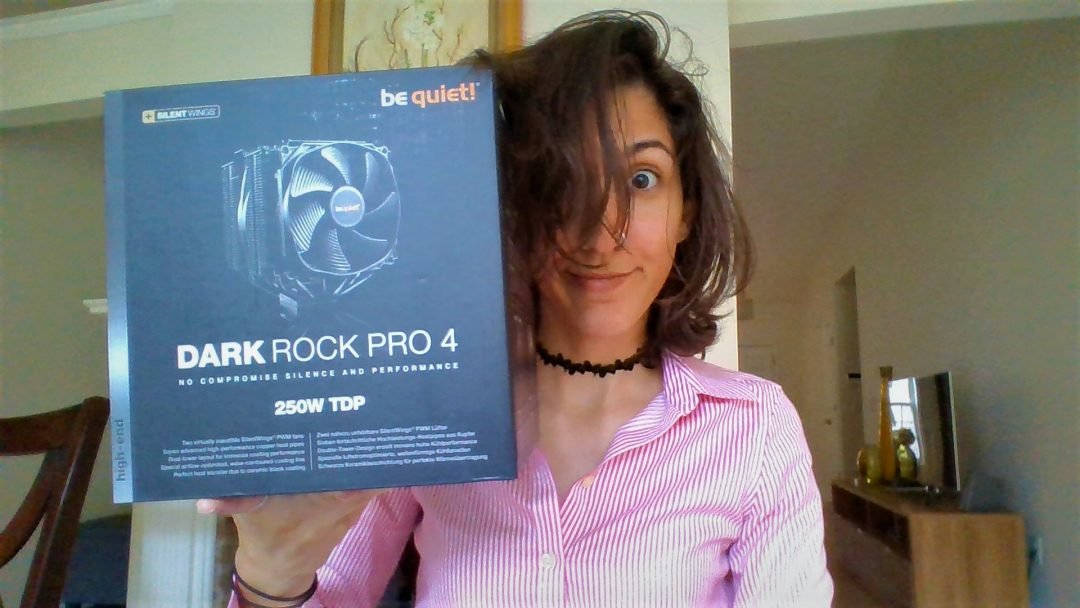 ALOHA PEEPEDEEPS!
I HAVE RECEIVED THE COVENANT OF COOLERS HOMIES!
It was a dark and stormy week trying to decide which CPU cooler I would go for… Noctua, Dark Rock, Any liquid cooler… So let's talk this through, how did I get through the week and why did I go with the "be quiet! Dark Rock Pro 4".
WELL, originally I was going to get a liquid cooling system and almost all my friends talked me out of it. Besides leaking being a rare but potential issue, they kept telling me liquid cooling wasn't as strong as fan cooling… SO I BUCKLED UNDER PEER PRESSURE OKAY! WHAT DO YOU WANT FROM ME PEOPLE?!?! A STRONG INDEPENDENT WOMAN THAT CAN MAKE DECISIONS FOR HERSELF?!?!… So I decided on fan cooling (lol).
Once in the realm of fan cooling I was so overwhelmed with options. I narrowed it down to the Noctua NHC14S versus the be quiet! Dark Rock Pro 4. And honestly, it just came down to looks for me. The noctua is DAMN UGLEH. I can't even type that right, that's how aesthetically disturbing I find that one to be. Now the DRP4… my god… In the world of Fan CPU Coolers, the DRP4 is a sexual beast the need only lay in the sunlight for thousands to gather at his side… Guys I may need some alone time.
.
.
.
AND WE'RE BACK!
But for real, this blade runner inspired chunk of cooling is visually just so dope. SO. DOPE.
So yeah, I One Hundo Reccomendo.
-AM OUT!