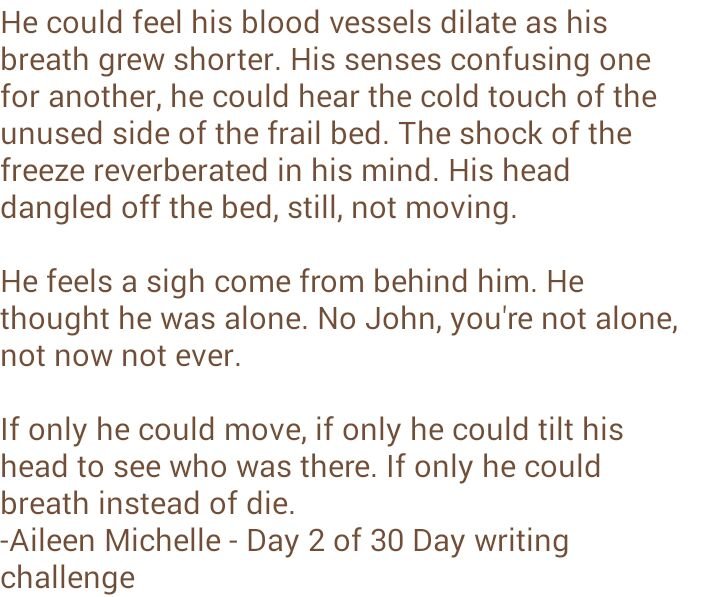 He could feel his blood vessels dilate as his breath grew shorter. His senses confusing one for another, he could hear the cold touch of the unused side of the frail bed. The shock of the freeze reverberated in his mind. His head dangled off the bed, still, not moving.
He feels a sigh come from behind him. He thought he was alone. No John, you're not alone, not now not ever.
If only he could move, if only he could tilt his head to see who was there. If only he could breath instead of die.
­Aileen Michelle ­ Day 2 of 30 Day writing challenge